Montana Haven Accreditations
Montana Haven Labradoodles is dedicated to promoting the Austrailian Labradoodle by breeding the highest quality, healthy puppies with a focus on the unique temperments and characteristics of the Labradoodle breed. All of our breeder dogs conform to the highest standards of respected breeder organizations such as WALA.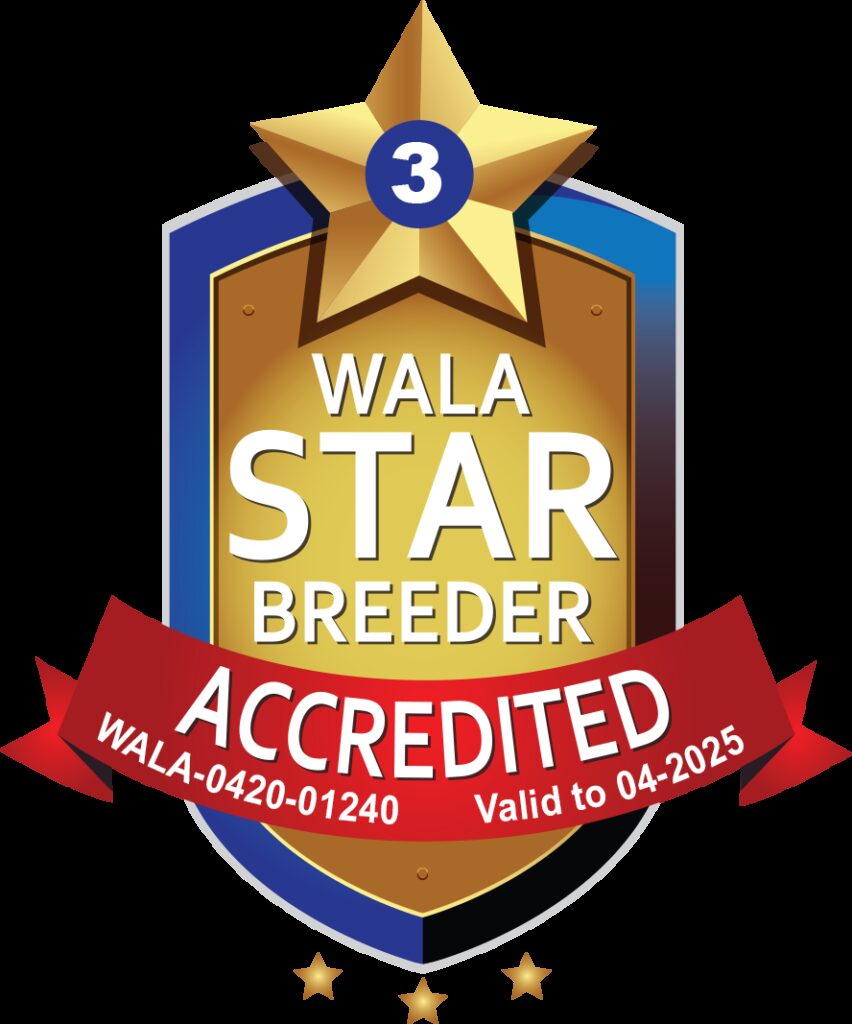 Worldwide Australian Labradoodle Association
Montana Haven Labradoodles is a member breeder of the worldwide Australian Labradoodle Association (WALA).
Being a part of this great organization which has hundreds of breeders from across the United States including Canada, Europe and Australia, is an honor as well as the opportunity to help protect and promote the breed that we love so very much. Our commitment of accountability and quality to (WALA) offers you peace of mind when you purchase one of our Australian Labradoodle puppies.
Labradoodle Guardian Program
Here at Montana Haven our goal is to have our breeding dogs live in a family environment. A guardian home program is the best way we have found to accomplish this. This very unique program allows our breeding dogs to live in loving family homes with locally selected families while participating in a breeding program. This is our way of ensuring our breeding dogs can participate in the future development of the breed under our watchful eye while living with their families in forever homes. The important roles these families play in the future of the Australian Labradoodle makes us forever grateful.
We are so excited to be part of an amazing online puppy school called Baxter and Bella. This amazing company offers tools to provide puppy parents with proven training methods, materials and other resources to sufficiently and properly prepare for and experience great pet parenting!
Click here to to watch an introductory video on the wonderful benefits you can receive by taking advantage of Montana Haven's 25% discount using code MH25
Labradoodle Care
Tips and tricks for a happy, healthy, obedient and good lookin' doodle.