Labradoodle Guardian Program
A Special Way to Adopt a Labradoodle…
Our Montana Haven guardian program is a select service we provide to families within 2 hours of our home. This unique program allows families the option to adopt one of our Australian Labradoodle puppies at only a portion of the cost. Occasionally we may decide to keep a puppy as part of our breeding strategy and as such, these puppies are adoptable for guardian families.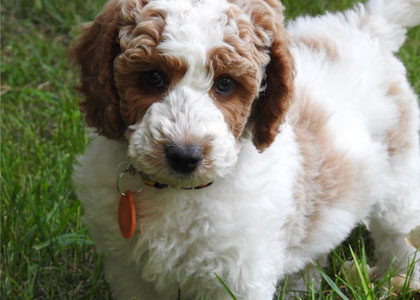 How It Works
You acquire a puppy at a substantial discount and get to love, train and care for your dog for their lifetime. At the appropriate age, you will need to bring your dog to our facility to get bred under our watchful eyes. After this happens, which may take several days or more, you get to take her home again. Within a few days of her due date, you will again bring her to us, giving her a few days to settle in. After the puppies are born we will keep her for 8 weeks and she will be yours again.
Repeat Breeding
Over a period of several years we may repeat this 1-5 times depending on the quality of puppies she has, then she is spayed and is yours forever. Montana Haven pays all medical costs related to breeding, spaying, complete health testing, and you pay for routine vet care. After this, there are no further requirements and she no longer needs to come see us unless she'll want to say Hi!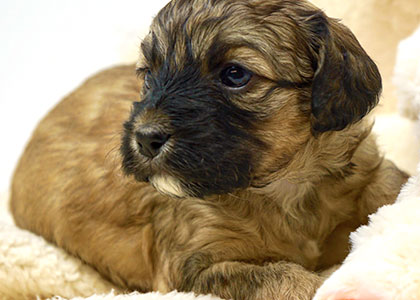 How To Apply
This program is not for everyone and applications are vetted to ensure these select puppies are in the best of care. Let us know if you would like to take the next step towards becoming a part of our guardian program!