Labradoodle Feeding and Nutrition
Feeding your Australian Labradoodle puppy is a common question often asked. Although there are many varying opinions about raw, kibble or cooked diet, we have found that simply feeding a high-quality, science formulated, all natural human grade dog food has always worked the best for us long term.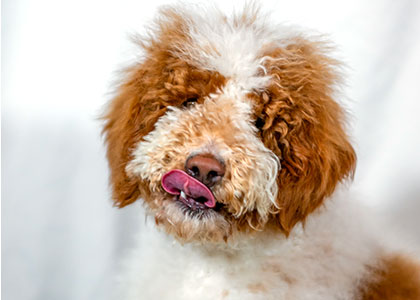 Our Australian Labradoodles have done very well on this diet and have maintained long-term health benefits. Over time we have chosen Life's Abundance as the premium feed of choice. We have found they eat less, Have less poop and seem more satisfied, as there are not the fillers found in Life's Abundance as in most other kinds of dog food.
Along with the high-quality dog food, each of our dogs gets a top-quality NuVet vitamin daily. Between these two, our Dogs have clear eyes, shiny coats and are always ready to have fun!
What We Feed Our Dogs
Montana Haven Labradoodles uses Life's Abundance to bring you what we consider the best food for your Labradoodle – no matter what their age! Life's Abundance has an incredible lineup of food for a healthy pet and even offers coat and skin care products.
Below is the food we recommend and feed our dogs. Also take a look at the Healthy Start Pack which has a great variety of products and is perfect for your new doodle puppy at a special price!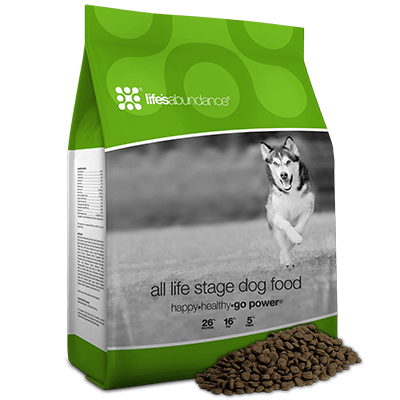 All Life Stage Dog Food
Your Australian Labradoodle puppy will stay healthy and happy with this perfect blend of nutrition formulated for all dog breeds, no matter the size or age.
Daily Labradoodle Vitamins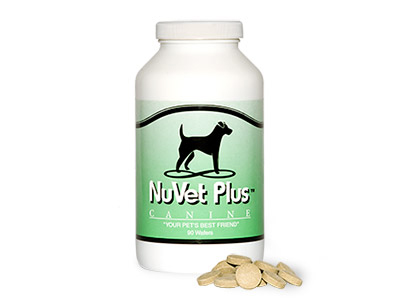 NuVet Plus K9 Wafers
In addition to feeding Life's Abundance dog food, each day our dogs get these high-quality vitamin and mineral supplements that are top of the line. Due to this high standard of excellence, purchasing can only be done directly through NuVet since these products are not sold in stores. Use the link below to learn more and purchase.